Email Readings
Most of my readings are delivered via email. Here's what you can expect after booking.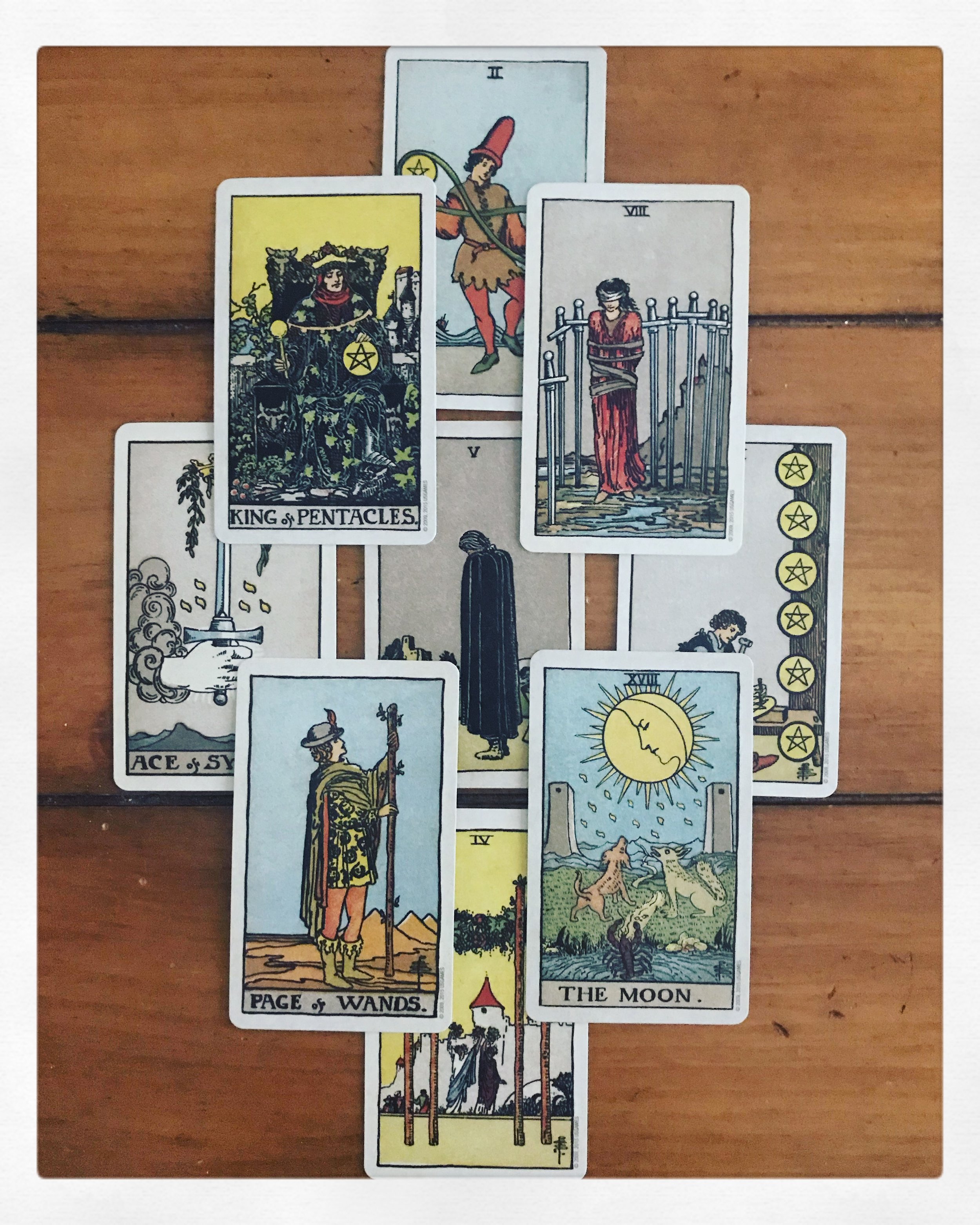 Basic or In-Depth
A basic reading consists of 5 cards for $25, while a more in-depth reading contains 9 cards and is priced at $40.
Getting to Know You
After booking, you'll receive a questionnaire by email. Your answers will help me tailor the reading to your needs.
Your Final Report
Reports are sent via email and feature pictures, explanations for each card, an overall message, practical takeaways, and followup emails. You can see a sample reading on my blog.